The Central Bank of Nigeria Regulatory Sandbox became operational on January 25, 2023. The Central Bank of Nigeria (CBN) made this announcement through their Twitter handle in a Thread. According to the thread, the Regulatory Sandbox is aimed at boosting innovation, increasing financial accessibility, and protecting consumers in Nigeria.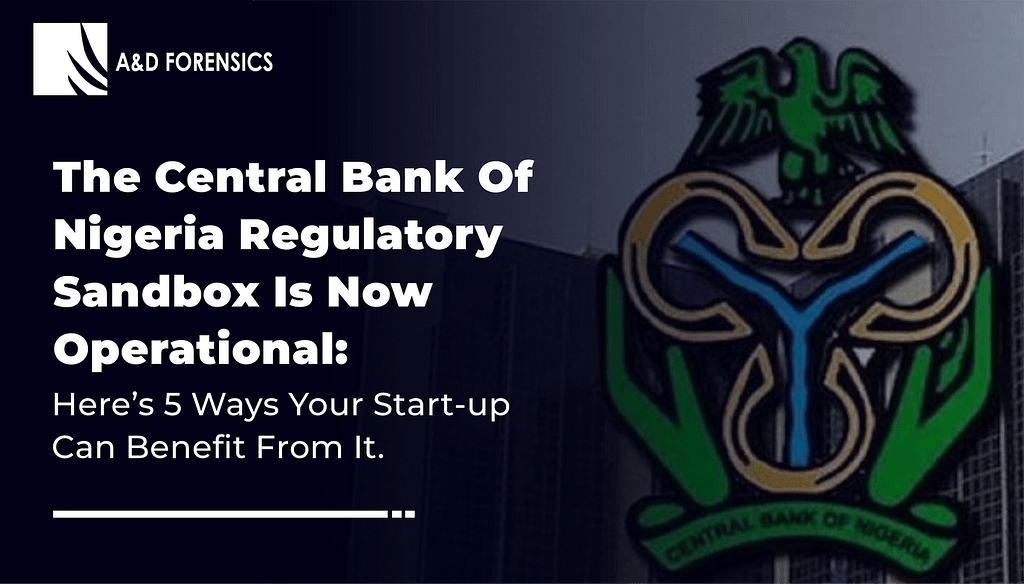 What is the Central Bank of Nigeria Regulatory Sandbox?
The Central Bank of Nigeria Regulatory Sandbox is a formal procedure that allows businesses to test new, innovative goods, services, distribution methods, or business models in real-world settings under regulatory supervision.
This Regulatory Sandbox offers all the information required to encourage and support innovation in the Nigerian financial sector. In addition The Central Bank of Nigeria 's Sandbox is being introduced in collaboration with Emtech, a provider of contemporary central banking infrastructure.
What is the Application Deadline For the Central Bank of Nigeria Regulatory Sandbox?
In a publication by the Central Bank of Nigeria on December 25, 2022, the application deadline is on February 1, 2023. Hence, it's expected that interested Start-Ups should have tendered in their applications to be part of the first cohort of the CBN Regulatory Sandbox.
According to the CBN Regulatory website, The Sandbox application process is open to both existing CBN licensees (financial institutions with FinTech initiatives) and other non-regulated technology companies intending to test innovative financial solutions, products, or services deemed acceptable by the CBN'.
Regulatory Sandbox in Africa
Regulatory Sandbox in Africa is rising. In addition to Nigeria's Regulatory Sandbox in cooperation with Emtech, the Bank of Ghana's Sandbox in cooperation with Emtech was also announced in August 2022.
According to a World Bank research in 2020, Africa had the third-highest number of sandboxes globally, behind North America and South Asia. In addition, African nations like Rwanda, Kenya, Uganda, and Sierra Leone have all created regulatory sandboxes. This is all in the bid to promote innovation and financial inclusion in Africa.
Hence, with the CBN Sandbox now live, it's time for fintech innovators to take the next step. With the CBN's support, Nigeria's financial industry is poised for growth and progress like never before.
5 Benefits of the Central Bank of Nigeria Regulatory Sandbox to Start-Ups
Less rigorous regulatory requirements: The sandbox offers start-ups a less demanding regulatory environment in which to test their innovations.
Faster market entry: By cutting the time and expense involved in conventional regulatory approval processes, the sandbox enables start-ups to market their goods more quickly.
Improved product-market fit: Before expanding to a larger market, start-ups can hone and develop their ideas in the sandbox, which offers a real-world testing environment.
Access to resources: To support their development and progress, startups can take advantage of the Central Bank of Nigeria's (CBN) resources and experience.
Opportunities for networking: The sandbox gives startups a place to meet and work with other innovators, investors, and industry professionals.
A&D Forensics Can Help You Build a Compliant Solution
At A&D Forensics we are committed to ensuring that Start-Ups build innovative solutions with Compliance in mind. Whether your start-up's primary focus is cryptocurrency or you're a Fintech company, you need to make sure that your compliance program efficiently monitors the trading of digital assets.
To this end, the Compliance-as-a-service(CaaS) offer from A&D Forensics is designed to assemble all the requirements needed for start-ups to have a simple-to-use, effective, affordable compliance program.
Consult with us for your Compliance Needs as our Compliance as a Service Solution (CaaS) was developed with you in mind.
Contributor: Chioma Agbo