White House Framework On Crypto: An Overview
As the cryptocurrency space continues to capture the attention of countries all over the world, the United States is obviously not shying away from this momentum. One can ascertain this from the release of executive order on the responsible development of digital assets by President Biden on the 9th of march 2022 followed by the white house framework on crypto.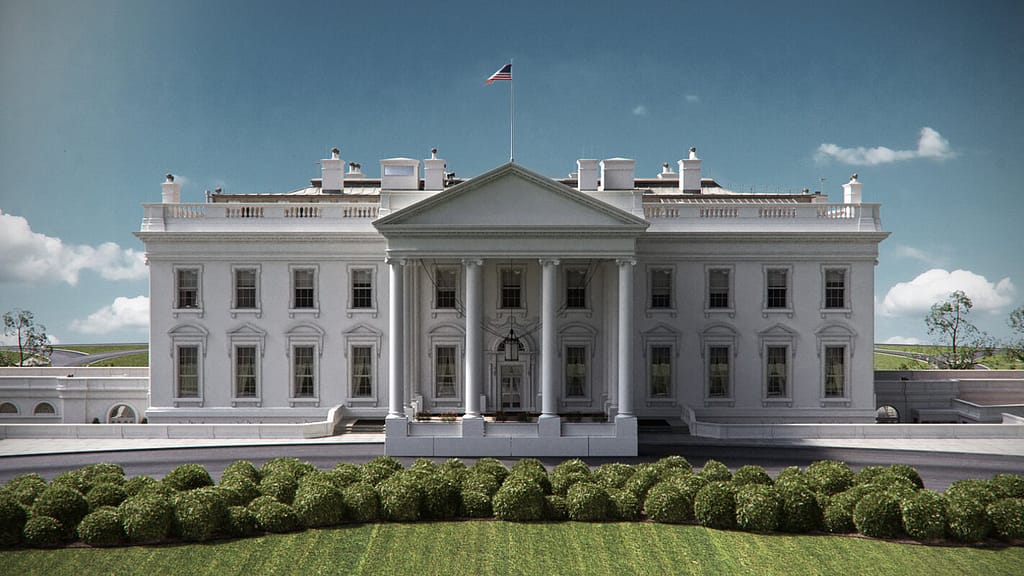 This framework was put together through the effort of inter-agency  cooperation which shows the intentional approach of the U.S government towards the issue of digital assets. Some people in the Web3 industry see this as an important first step and hope the administration uses this opportunity to embrace the technology and the benefits that come with it.
Below we take a look at the overview of key issues addressed within this framework specifically the reports.
The Fight Against Illicit Financing
Some of the things that stood out from the report on illicit financing released by the Department of Justice and Department of Treasury are as follows:
I. Government organisations are expanding their ability to look into and prosecute crimes concerning the illegal usage of cryptocurrencies.
This can be concluded from the various success stories from law enforcement such as the seizure of assets stolen from Bitfinex and the take down of Helix, a cryptocurrency mixer among others. Also the federal government has put in place new initiative which includes Digital Asset Coordinators (DAC) Network, Department of Justice(DOJ) National Cryptocurrency Enforcement Team(NCET), The IRS Advanced Collaboration and Data Center(ACDC) and  the FBI Virtual Asset Unit(VAU)  to show its preparedness to evolving threats related to digital assets.
ii. The need for public-private partnership in the cryptocurrency space.
The report also notes that the successful disruption as well as deterrent in the use of cryptocurrency for illicit activities has been largely due to the successful collaboration with law enforcement and partnerships with government agencies.
This is because the efficiency in developing analytic tool which is key to almost any cryptocurrency related crime by a private entity such as Chainalysis may be difficult for a government agency.
iii. Challenges faced by investigators and prosecutors alike
 There is no universal rule agreed upon when it comes to the usage of cryptocurrency, this jurisdictional disparities among countries in the world has enabled bad actors to cash out easily from illicit funds. 
This is because some countries around the world have a lax Anti-Money Laundering/Countering the Financing of Terrorism (AML/CFT) requirement for cryptocurrency business or do not have any in place, thus no customer due diligence is done by these cryptocurrency service providers on its users, a process that is customary in United States. The Department of Justice (DOJ) also notes in one of its reports that it's important that law enforcement are able to access evidence concerning digital asset and cryptocurrency crime in order to successfully combat these crimes while also noting that the different standards of keeping record  serve as an impediment to investigation, this become even worse in unregulated countries.
They also note that the fast evolution and growth of Decentralized Finance (DeFi) and Non-fungible tokens(NFTs) has opened up new avenues for crime on the ecosystem, citing that more controls may be necessary, it they also observed that the decentralized nature of DeFi platforms makes it challenging.
Not leaving out anonymity-enhancing technologies such as mixers and privacy coins, treasury identifies this as another challenge impeding investigation, Though recent development has shown Chainalysis capabilities to trace funds through mixers and seize them on the other end. This was largely attributed to public-private partnerships, hence its importance
Consumer's Protection
In the report Implications for consumers, Investors, and Business by treasury, it discussed extensively the crypto market ecosystem, terminologies as well as crypto entity types. Also discussed were risk and exposure faced by investors, consumers and businesses such as market manipulation, fraud, scam, among others.
 Agencies were further given recommendation such as continuous pursuant of illicit activities in the cryptocurrency space and using enforcement action where necessary, the use of existing authorities to issue supervisory guidance and rules as well as provision of good access to trustworthy information on crypto assets to consumers by the U.S
Protecting the U.S Competitiveness
From the report on Responsible Advancement of U.S Competitiveness in Digital Assets it is noted that though cryptocurrency has potential for delivering other type of financial service such payments at high speed and low cost while also doing away with intermediaries, it's major use presently is for trading, lending and borrowing.
It noted that the U.S has a chance of leading in the digital asset space while also maintaining economic dominance if it embraces blockchain and Web3 technology. This achievement can be accelerated by implementing a Digital Asset R&D agenda and working on international forums that deal with digital assets.
The Need For a U.S Central Bank Digital Currency(CBDC)
While addressing  Future of money and payments, a report towards that effect b y treasury notes that there are different design as well as policy surrounding those design that a U.S CBDC could take, while it did not recommend that the U.S should have a CBDC, it did recommend advancement in work to that respect, should it ever be needed as a matter of national interest.
It is the belief of the U.S  treasury that though there may be a place for cryptocurrency as a means of payment, there is need for payment regulation to protect users while encouraging instant payment systems and improving cross-border payment. In essence crypto payments will coexist with other forms of payment and a move towards a U.S CBDC will be slow.
Energy Implication of Cryptocurrency Usage on Climate
One of the objectives of the white house in respect to climate for 2030, is the reduction of green-house gas emissions by at least 50% to 52%, a carbon pollution-free electricity system by 2035 and a net-zero emissions economy by 2050.
There is a call by the White House Office of Science and Technology Policy through their report on climate and Energy Implication of Crypto-Assets for more information to be collected on cryptocurrency electricity usage as well as effort to reduce greenhouse emissions. This they noted can help policy making while also providing access to more renewable sources of energy. 
Conclusions And The Way Forward
As a means to further improve the security and usage of crypto-asset, Treasury has highlighted seven key action they will take which includes:
i. Continuous monitoring of emerging Risks by accelerating training on blockchain analytics and leveraging on government/consumer compliant databases.
ii. Improving global AML/CFT regulation and Enforcement by continuous work through the Egmont group so as to improve international supervisory standards.
iii. Updating BSA regulations to reduce the $3000 requirement for the collection, retention and transmission of  information to other financial institution.
iv. Updating BSA regulations to reduce the $3000 requirement for the collection, retention and transmission of  information to other financial institution.
v.  Holding accountable cyber criminals and Other Illicit Actors by continuous disruption and exposure of illicit actors.
vi. Engaging with the Private Sector to improve its understanding of current compliance obligations.
vii. Supporting U.S. leadership in financial and payments technology.
The DOJ also calls for the amendment of the BSA such that the collection of customer identification and reporting of suspicious activities applies to NFTs platform which include auction house and digital art galleries.
In conclusion, it is recommended that law enforcement and regulatory agencies are equipped with the resources required to carry out technologically sophisticated and Data driven investigations related to digital assets.
Thanks for reading
You've made it this far, why not stay updated with information like this by following us on our social media account, be it Facebook, Twitter, LinkedIn or Instagram.
Get your smart contract audit done by professional and ensure your project is free from code exploit.
Training is an essential part of staying ahead in the cryptocurrency space, take our Investigation and or compliance course to ensure you are keeping up with the ever changing Digital asset world