The Office of Foreign Assets Control (OFAC) of the U.S. Department of the Treasury designated the Islamic State of Iraq and Syria affiliate known as "ISIS-Somalia" for the first time on Tuesday, November 1, 2022. (ISIS) in a press release.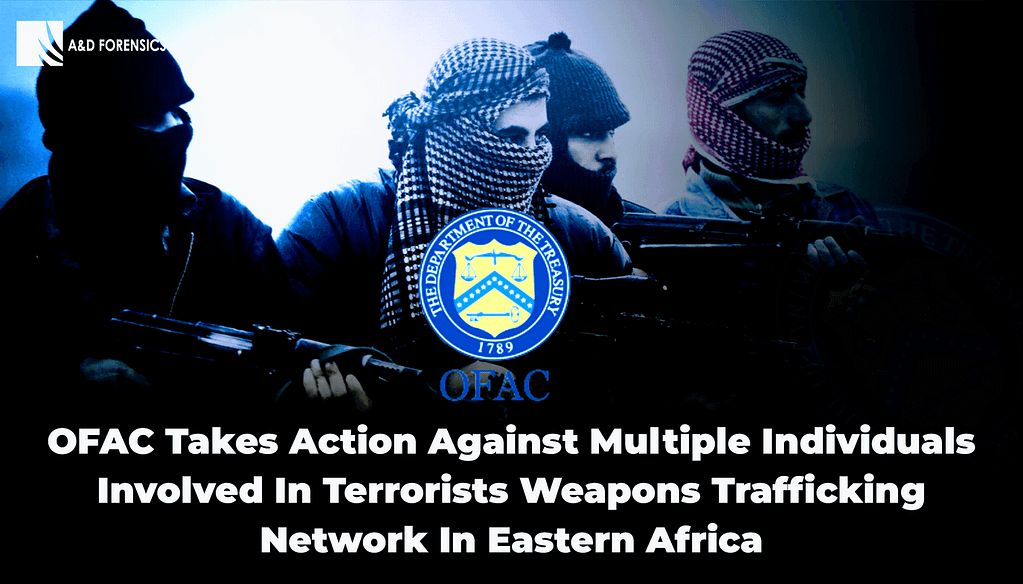 What is OFAC's SDN List?
The Specially Designated Nationals and Blocked Persons List (SDN List) is a list of individuals that OFAC has the authority to designate and add to, as well as the readiness to remove individuals from the SDN List in accordance with the law. The main objective of sanctions is to influence behavior in a good way rather than to punish.
Details on the Sanctioned Individuals and Entities by OFAC
The individuals and entities sanctioned serve as crucial links in a network that traffics in firearms and is closely linked to ISIS-Somalia. With close ties to al-Qa'ida in the Arabian Peninsula (AQAP) and al-Shabaab, these networks mostly operate between Yemen and Somalia.
Several of the people designated were active al-Shabaab members or specifically sold weapons to the group. A key ISIS supporter in Brazil who has sought to act as a contact for the terrorist organization was also sanctioned by OFAC.
Previous activities of the Terrorists Groups sanctioned by OFAC
To spread fear, terrorist organizations operating in East Africa had continued to carry out violent attacks in Somalia, specifically targeting Somali citizens, government employees, and first responders. For instance, Al-Shabaab took credit for a deadly attack in Mogadishu on October 29, 2022, which left more than 100 people dead and about 300 civilians injured.
Somali business people and citizens who refuse to support them financially or with supplies are punished, intimidated, and killed by the gang. In order to secure weapons and other resources, ISIS-Somalia frequently collaborates with other terrorist groups like al-Shabaab and Somali pirates and smuggling companies, who will sell to any paying buyer.
List of Individuals added to the OFAC SDN List
View details on the people who have been designated here.
Liibaan Yousuf Mohamed
Abdirahman Mohamed Omar
Mahad Isse Aden
Isse Mohamoud Yusuf
Mahad Isse Aden
Abdirahman Fahiye Isse Mohamud
Mohamed Ahmed Qahiye
Abdirahman Fahiye Isse Mohamud
Ahmed Haji Ali Haji Omar
Liibaan General Trading Co.
Osama Abdelmongy Abdalla Bakr
Implications of the OFAC Sanction
As a result of this sanction, all of these people's assets and interests in assets that are in the US or under the possession or control of Americans need to be blocked and disclosed to OFAC. Additionally, any entities that are directly or indirectly owned by one or more prohibited persons in excess of 50% are likewise blocked. OFAC regulations usually forbid all transactions involving any property or interests in property of designated or otherwise blocked people by U.S. persons or within the United States (including transactions transiting the United States).
What the OFAC Sanctions Mean to Compliance Officers
As a Compliance Officer of any Financial Institution or Virtual Asset Service Provider, you should ensure that your compliance tool has the updated list of the sanctioned individuals and entities to avoid transacting with them. This would save your organization from being penalized or sanctioned as well.
CONCLUSION
As a Crypto Asset User, Virtual Asset Service Provider or a Money Service Business, you are encouraged to have a Compliance and control set up in your financial institution to avoid transacting with any sanctioned individual, entity or wallet address. Failure to do so can lead to civil and criminal fines which can tarnish the reputation of your firm.
A&D Forensics can assist you in setting up your compliance unit as well as trace and investigate cryptocurrency related crimes. Contact us today for further inquiries on our compliance and investigation services.