The Securities and Exchange Commission, Nigeria (SEC Nigeria) has disclosed that it will allow licensed digital assets exchanges to list tokens backed by certain assets including equity, debt and property.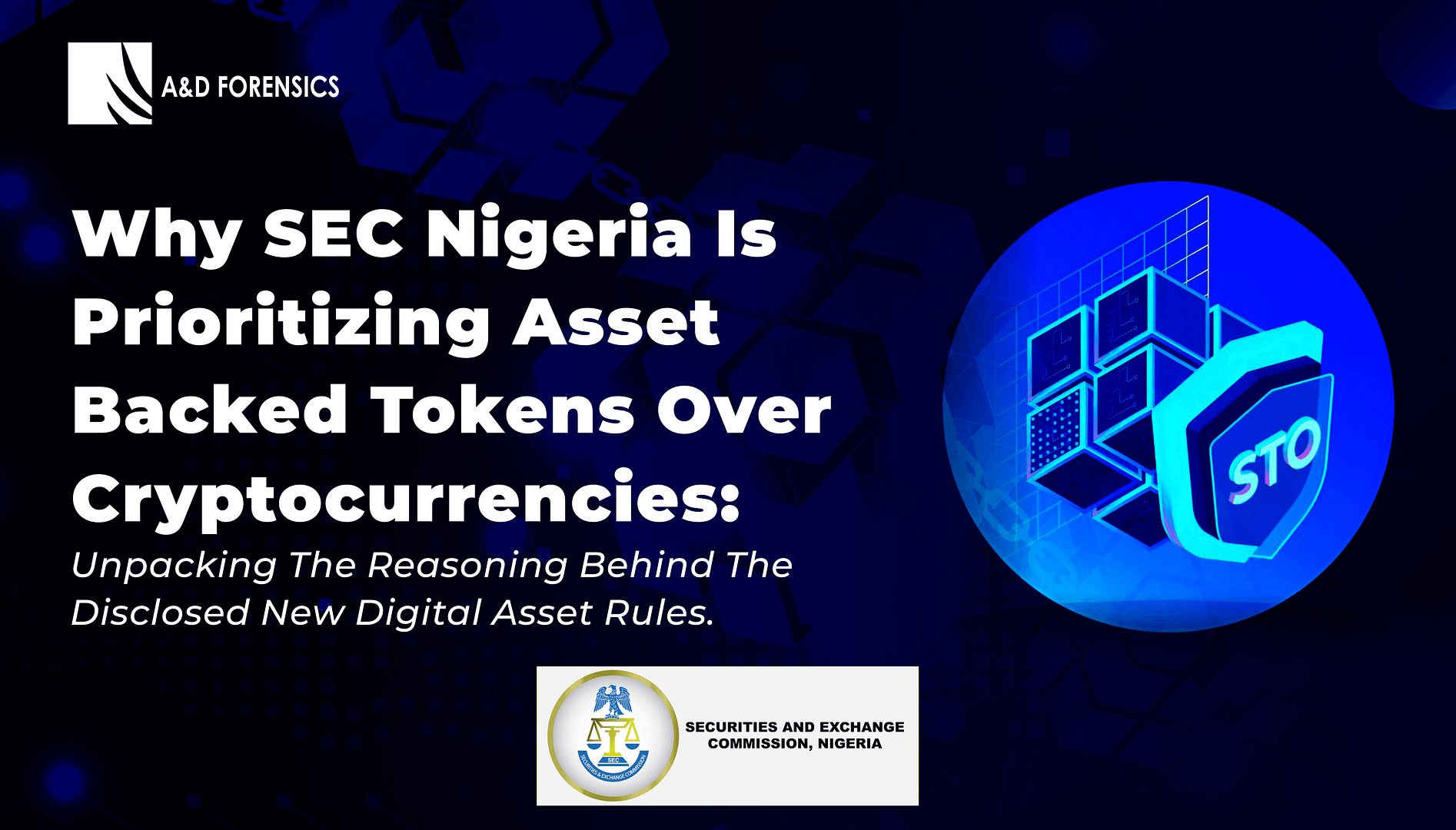 While cryptocurrencies have been popular in Nigeria and saw a significant increase in investments, Nigerians still have huge interest in the cryptocurrency market despite the overwhelming state of the market.
What are Asset-Backed Tokens?
Asset-backed tokens are digital claims on a physical asset and are backed by that asset. Almost any other real, physical asset can be tokenized and turned into an asset-backed token, including gold, crude oil, real estate, stock, soybeans, and others. The first digital token on the blockchain technology was Bitcoin, but this cryptocurrency is not backed by any real-world assets making it volatile. Due to its volatility, more stable tokenized assets have been developed which are intended to store value and enable peer-to-peer exchanges.
SEC Nigeria's Involvement with Cryptocurrencies
In February, 2021 the central bank of Nigeria banned commercial banks from servicing cryptocurrency exchanges over digital currencies. Despite the ban, cryptocurrency (Bitcoin) adoption in Nigeria continues to increase and there is still huge interest from Nigerians. Nigeria continues to lead the world after El Salvador in terms of Bitcoin search interest, according to statistics from Google Trends.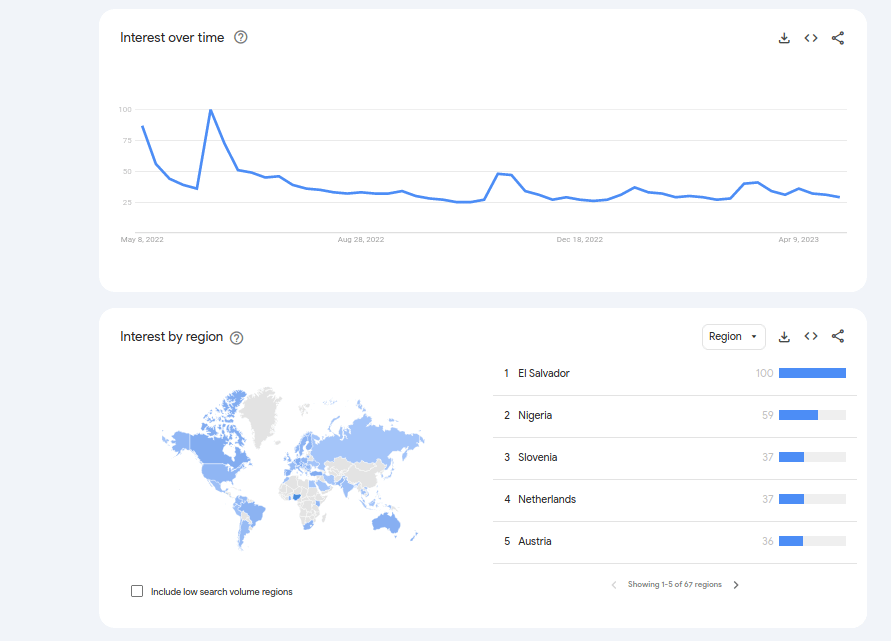 Source: Google Trends
However, the Securities and Exchange Commission, Nigeria, (SEC Nigeria) avoids cryptocurrencies in Digital Assets push in the country. According to a Bloomberg Report, SEC Nigeria does not intend to include cryptocurrencies in a plan to improve trading in digital assets, until regulators agree on standards that protect investors.
About the SEC Nigeria
The Securities and Exchange Commission (SEC) is the apex regulatory institution of the Nigerian capital market. It ensures orderly and equitable dealings in securities, and protects the market against insider trading abuses.
Why does SEC Nigeria consider tokens over cryptocurrencies in its Digital Assets pursuit?
The disclosed plans of SEC Nigeria to list tokens backed by certain assets excluding cryptocurrencies is evidence that SEC Nigeria considers tokens over cryptocurrencies in its Digital Assets pursuit.
Abdulkadir Abbas, head of security and investment in an interview with Bloomberg in Lagos, affirmed that the Nigerian SEC plans to authorize listing of tokens based on assets like equity, debt or property. However, digital currencies (cryptocurrencies) like Bitcoin will not be among those assets.
According to Abbas, the SEC will register fintech companies as digital sub-brokers, mediators for crowdsourcing, fund managers, and tokenized currency issuers. However, the authority will not register cryptocurrency exchanges unless the central bank establishes clear crypto market regulations.
Furthermore, he mentioned that license applicants would undergo a year of "regulatory incubation," allowing the SEC to study their operations and render their services in the country. Also, at the end of the 10th month, SEC should be able to make a determination whether to register the firm, extend the incubation period or even ask the firm to stop operation.
Hence, due to the currency banking ban by The Central Bank of Nigeria prohibiting financial institutions from serving cryptocurrency exchanges, the regulator has so proved that it would have to reach an agreement with the Central Bank of Nigeria before any crypto exchange would be registered.
Conclusion
Before now the SEC had earlier issued a document titled "New Rules on Issuance, Offering Platforms, and Custody of Digital Assets" in attempts to regulate digital assets in Nigeria including cryptocurrencies. However, with the recent development and exclusion of cryptocurrencies in the proposed and planned new digital asset rule, it's clear that the SEC is interested in regulating digital assets in Nigeria but are restricted by the banking ban.
This is a wake up call to all Web 3 Start-ups and VASPs to be prepared for more regulations in the blockchain and cryptocurrency ecosystems. These regulations which aim to prevent money laundering activities, counter terrorist financing and other financial crimes using cryptocurrencies will be enforced down to all VASPs. Not to worry about this, at A&D Forensics, we help you reduce regulatory pressures on your VASP or Cryptocurrency Exchanges through our Compliance as a Service (CaaS) solution.
Follow us on our social media platforms for more regulatory updates in the Blockchain and Cryptocurrency Industry. Subscribing to A&D Forensics brief brings you adoption and regulation highlights including investigation and crime cases weekly.
Contributor: Loveth Odije